Our Firm
GCA Professional Services Group is a leading financial services provider headquartered in Hong Kong, providing valuation and advisory, corporate finance, mining and mineral consultancy as well as corporate services.
Since our founding in 1997, GCA has consistently delivered unparalleled financial services to over thousands of blue-chip institutional and corporate clients across the world, by adhering to our 4 core values.
We conduct ourselves with integrity in everything we do. Our reputation is paramount and our word is our bond.
We aspire to be the best at what we do and to lead by example. We set high personal and company standards, and then consistently try to exceed them.
We strive to be innovative, by questioning accepted wisdom, creating new ideas and pushing our boundaries.
We seek to continually to understand and align the interests of all stakeholders, and we treat everyone with fairness, compassion, and respect.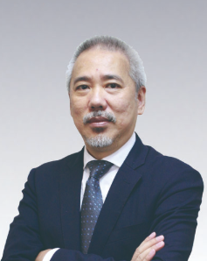 Message from Our Chairman
Welcome to visit GCA family!
GCA Professional Services Group was initially set up in 1997 as the city's first all-round asset appraisal firm owned solely by local Hong Kong professionals with an objective to serve both mainland Chinese companies for overseas fundraising through various capital markets around the globe as well as to serve overseas companies to look for investment targets and set up respective joint venture corporations in mainland China.
Read More
Chairman Message
Welcome to visit GCA family!
---
Time really flies, and GCA is now marching towards its 25th anniversary and its set up now is not only an all-round asset appraisal firm but also an all-round financial services group. Along with the first company, Greater China Appraisal, the Group is now in provision of corporate services and consultancy, asset including property advisory services together with a licenced corporation in provision of investment advisory, corporate finance and asset/fund management services. As a Hong Kong born professional equipped with expertise in both China and Overseas markets, I am proud of the excellent services provided by GCA Professional Services Group to its valuable clients and its outstanding performance being recognised by various regulatory authorities in the capital markets around the globe. Over its history of almost a quarter of a century, GCA has experienced ups and downs such as the financial crisis of Asia in 1997 (right after the start of the Group's business), spreading of SARS in 2003, the financial market melt-down in 2008 and the civil unrest of Hong Kong in 2019. I am grateful, with the support of all GCA family members including staff, business associates and clients, the Group has been able to weather storm after storm and still stands brilliantly! Upon this latest global pandemic without a sign of subsiding, I am confident that with the unity and fighting spirit of GCA family, GCA will successfully sail through this global setback.
"Based in Hong Kong - Backed by the Motherland – Face the World" is the motto of GCA Professional Services Group. The Group has successfully served various corporations to achieve their various goals and will keep serving corporations looking for various opportunities around the world and will guide them to make deals wisely and successfully. GCA Professional Services Group will build a 'Golden Bridge' for all clients to efficiently and effectively reach their targets. Hope you enjoy your visit to the Homepage of GCA family and you are very welcome to contact me or any members of this wonderful family for getting familiar with us.

K K Ip
Chairman